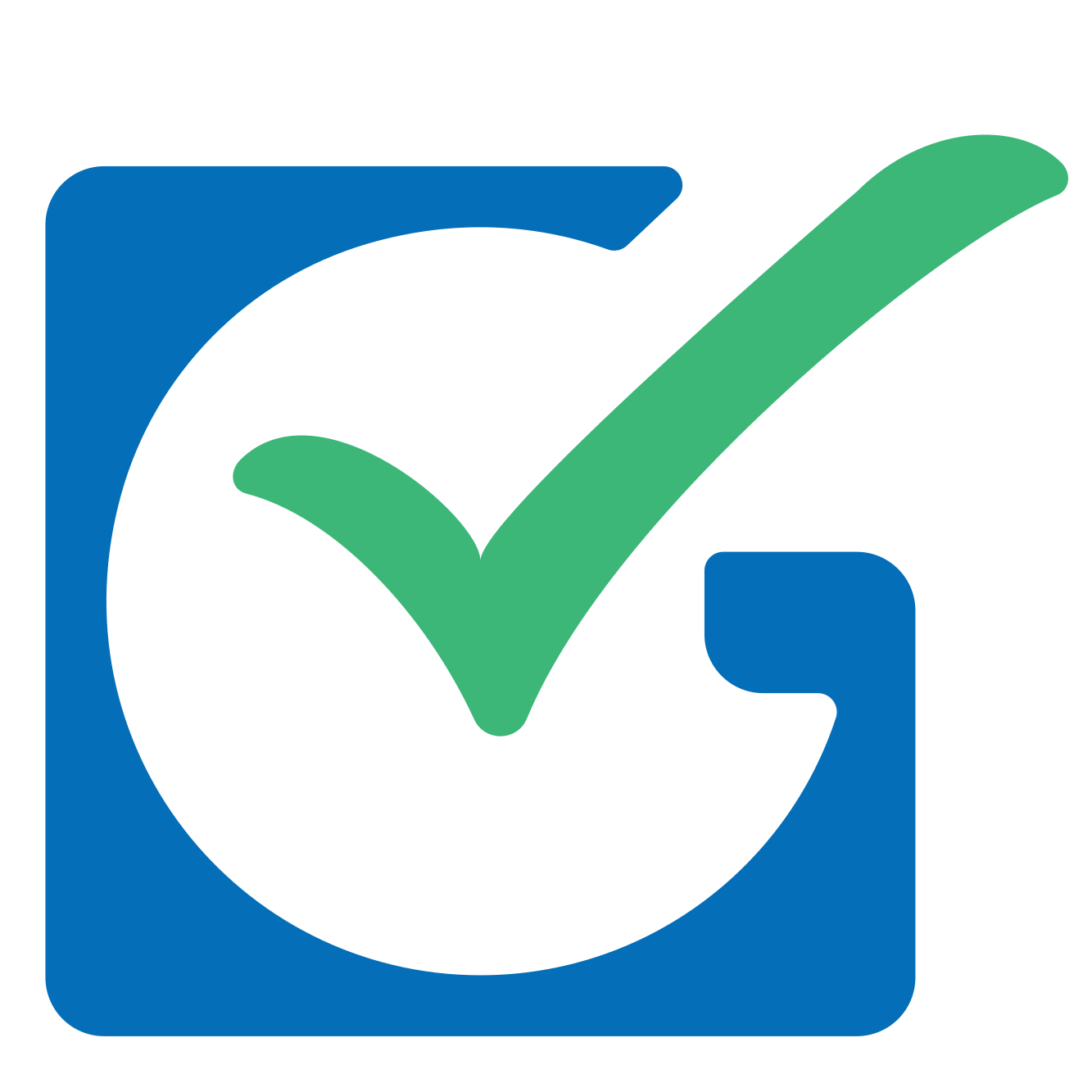 Gridcheck.com Terms & Conditions
PLEASE READ THE TERMS CAREFULLY. BY LOGGING IN AT GRIDCHECK.COM YOU ARE INDICATING YOUR ACCEPTANCE OF AND ARE AGREEING TO BE BOUND BY THESE TERMS AND CONDITIONS
User Service Agreement
1. Provision of Service
Gridcheck is a transaction intermediary engaged in the facilitation of group schedule coordination. Gridcheck agrees to provide User access to WWW.GRIDCHECK.COM (the "Service") which will permit the processing, storage, retrieval and transmission of transaction data submitted by User (the "User Data") under the terms and conditions set forth in this Agreement. Gridcheck may change Service features and functionality, as well as the terms and conditions of this Agreement, from time to time. Notice of such changes will be posted on Gridcheck, which User agrees to review periodically.
2. Grant of Software License.
Gridcheck hereby grants User a non-exclusive, limited license to use Gridcheck software (the "Software") solely in connection with User's use of the Service. User shall not, and shall not permit, assist or allow others to, reverse engineer, decompile, disassemble, re-engineer or otherwise discover or recreate or attempt to discover or recreate the Software. User shall not modify the Software, or sublicense or charge others to use or access the Software, or use the Software in any way not expressly authorized by this Agreement.
3. Fees and Charges.
Unless separately agreed to, use of the Gridcheck system is free of charge to service providers and consumers.
4. Security.
Gridcheck agrees to exercise reasonable care to prevent any unauthorized person or entity from gaining access to the User Data. All parties agree to promptly notify the other of any unauthorized access to or use of User Data or passwords. All parties agree to use all reasonable efforts to take remedial measures to rectify any such unauthorized access. Gridcheck shall not be liable for any damages incurred by User in connection with any unauthorized access to or disclosure of User Data resulting from the actions of User, any third party, or from the failure of electronic or other security measures.
5. Limited Warranty; Limitation of Liability.
Gridcheck warrants that the Service available at WWW.GRIDCHECK.COM shall be provided with due care. EXCEPT FOR THE FOREGOING, GRIDCHECK DISCLAIMS ALL OTHER WARRANTIES, EITHER EXPRESS OR IMPLIED, INCLUDING BUT NOT LIMITED TO IMPLIED WARRANTIES OF MERCHANTABILITY OR FITNESS FOR A PARTICULAR PURPOSE, WITH RESPECT TO THE SERVICE PROVIDED HEREUNDER. Furthermore, under no circumstances, including negligence, shall GRIDCHECK be liable to User or any third party for any lost profits, lost savings, or other indirect, special, cover, exemplary, incidental or consequential damages arising out of the use or inability to use the Service. In no event shall the total liability of GRIDCHECK for all damages, losses and causes of action whether in contract or tort, including negligence or otherwise, either jointly or severally, exceed the aggregate dollar amount paid by User to GRIDCHECK in the twelve (12) months prior to the claimed injury or damage.
User understands and agrees that Gridcheck is not liable for the accuracy, truthfulness or validity of any data entered by User or intermediated through the Service.
5a. Virus Protection
User understands that Gridcheck does not scan for viruses any file that User stores within any part of the GRIDCHECK.COM system or transmits to a third party from GRIDCHECK.COM. Gridcheck assumes no responsibility for scanning documents or attachments submitted by User.
6. Indemnification.
User agrees to indemnify and hold harmless Gridcheck and its affiliates, employees, agents, licensors, successors and assigns from all damages and liability, including reasonable attorneys' fees, incurred by: (a) User's violation of its obligations under this Agreement, (b) the negligence or willful acts of User, or (c) the violation by User of Gridcheck's or any third party's rights, including, but not limited to, privacy rights, other property rights, trade secret, proprietary information, trademark, copyright or patent rights and claims for libel and slander or unfair trade practices in connection with the use or operation of the Service. User's obligation to indemnify shall survive the expiration or termination of this Agreement by either party for any reason.
7. Termination
Either party may cancel this agreement at any time. The following obligations will survive the termination of the Agreement for any reason: (a) indemnification; (b) obligations to make payments of amounts that become due under this Agreement before termination; and (c) any other provision hereof where the context of such provision indicates an intent that it shall survive the term or termination of this Agreement.
8. Interruption of Service
A. Service may be temporarily interrupted or curtailed due to equipment modifications, upgrades, relocations, repairs and other similar activities necessary during the operation and upgrade of Service. No reduction of payments will be made in the case of temporary interruption of Service. In no event shall Gridcheck be liable for any damages due to temporary interruption of Service.
B. Gridcheck will not be liable for interruption or delays in transmission or errors or defects in transmission or failure to transmit when caused by acts of God, fire, water, riots, acts of Government or any other causes beyond the control of Gridcheck.
C. Because User will access the Service over the public Internet, temporary disruptions of network connectivity will occur from time to time. Internet traffic is usually routed through many different Internet backbone providers on the way to its destination. Gridcheck will not be liable for interruption or delays in transmission or errors or defects in transmission or failure to transmit when caused by any Internet backbone provider.
9. Miscellaneous
A. This Agreement constitutes the entire Agreement between Gridcheck and User, and expressly supersedes any prior or contemporaneous written or oral agreements between the parties regarding the subject matter hereof, including without limitation any unilateral offer, purchase order or other similar instrument in writing. This Agreement may not be amended, altered or changed except by a written agreement signed by both parties.
B. In the event that any court having jurisdiction shall determine that any provision contained in the Agreement is unreasonable or unenforceable in any respect, then such provision shall be deemed limited to the extent that such court deems it reasonable and enforceable, and as so limited shall remain in full force and effect. In the event that such court shall deem any such provision wholly unenforceable, the remaining provisions of this Agreement shall nevertheless remain in full force and effect.
C. User's rights in this Agreement are personal and are not assignable. Gridcheck may assign its rights and obligations under this Agreement to third parties.
D. This Agreement will be governed by and construed in accordance with the law of the State of Idaho. The parties agree that any claim, controversy or dispute arising out of or relating to this Agreement shall be settled by final and arbitration to be conducted by an arbitration tribunal in Twin Falls, Idaho in accordance with the commercial arbitration rules of the American Arbitration Association, and the decision of the arbitrator(s) shall be binding; provided that Gridcheck may bring or defend an action (1) involving allegations of personal injury to a third party, or (2) for injunctive or other equitable or extraordinary relief, in a court of law.
E. The remedies provided in this Agreement and otherwise at law or in equity are cumulative and not exclusive. The failure by either party to exercise any right or remedy under this Agreement or otherwise available at law or in equity will not be deemed a waiver of any subsequent right or remedy.
F. No person or entity who is not a party to this Agreement shall derive any rights whatsoever hereunder as a third party beneficiary of this Agreement.
10. Acceptance
Users of Gridcheck.Com acknowledge that they have read the terms and conditions of this Agreement and hereby agree to be bound by the terms thereof. Each time User logs into the Service, User is reaffirming continued acceptance of this Agreement.